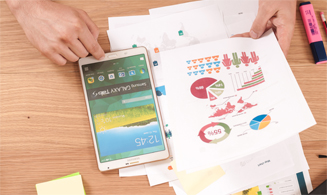 This line of ERP presented by Adroit has a vast set of services which controls businesses of all sizes. We offer long-lasting and flexible services, which cater promptly to the clients' project needs and help them to remit value to the earliest. Our experts ensure excellent productivity, functionality, and optimum returns on investment through MS Dynamics. Here at Adroit, we have services like upgrades, implementation, assessment, support and maintenance. We assist you to get the best results out of your MS Dynamics whether it relates to how things function or the returns that you gain on investments. Our aim is to provide excellent productivity through MS Dynamics and to support industry-specific business processes.
Key Service Offerings
Execution and Rollouts
The implementation services offered by Adroit include smooth deployments, global rollouts, customization and integration. They cover everything from assessment to go-live. This helps you to accomplish areas like documenting an ideal business roadmap, explaining business requirements and evaluating the ERP product based on functional and non-functional product fit.
Upgrades & Migration
Adroit ensures that you are always aligned and updated with Microsoft's new versions and releases of modules. We help you to use these latest versions and features ata competitive cost, keeping in mind the upgrade solutions. These are easily accessible with installation and hence can be utilized to an optimum extent. We also have upgrade solutions for upgrading assessment, data migration, integration and implementation; system customizations and post upgrade support. Our team's vast experience in all the versions of MS Dynamics suite is an extremely helpful feature.
Support Services
Adroit has an established record of successfully dealing small and large scale MS Dynamics support projects for different industry verticals and domains. It provides application maintenance services to clients for all MS Dynamics modules. Our efficient team stands high by providing offshore support to clients so that they can enhance their investments in MS Dynamics. We offer benefits which range from multi -level maintenance and application support, bug-fixing, DBA support, troubleshooting and performance tuning.