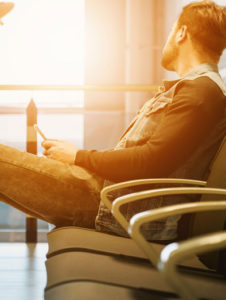 Hospitality & Leisure
Today, the hospitality and the leisure industry are undergoing a phase of evolution. The hospitality industry which was traditionally more focused on the physical product, is waking up to a customer who is demanding continuous and consistent delivery of the brand promised. In recent years, a host of factors, such as digital transformation, changing customer expectations, and cost pressures, have pushed organizations to make certain operational changes. Additionally, the exponential growth in global travel has affected various players in the industry, from airlines to car rentals. Passengers today want prompter and better services at cheaper costs. Therefore, it has become imperative for travel companies to provide differentiated offerings which also ensure greater market share by using the digital & social media effectively to attract both corporate and retail customers. Enterprises need IT solutions that can bring them closer to end consumers.
The country is expected to witness demand for additional 50,000 hotel rooms in next four-five years. This exponential growth has resulted in host of complex issues that need swift and proactive measures in operations, customer relationship management, back office processes, etc. The key to success is product differentiation and superlative customer experience using state of the art IT Solutions. The travel industry is made up of an inspiring group of people with a spirit to serve but the ways of working that were once enough are no longer enough. Companies must empower their workforce with the tools and data that allow them to sense and respond in real time.
Our solutions like property management systems, hotel registration and reservation systems, GDS, booking portals, travel shopping engines and timeshare holiday systems enable hospitality enterprises improve profitability across all distribution channels and ensure effective management of revenue and occupancy yield. Our knowledge of the new industry standards and evolving technologies like SOA helps enterprises adopt them effectively. To succeed amongst unprecedented competition and market volatility Travel companies become real-time organizations – keeping pace with the market and with technology to remain relevant.
The Adroit Hospitality practice is armed with futuristic business solutions and smart-technology packages that create the perfect holiday experience for your customers, some of our solutions include.
Improved process efficiencies
Workforce Management Solutions
E-Commerce Implementation
RFID Guest Recognition
Eco Sustainable Solution Frameworks
Mobility Solutions for enhanced guest experience
Customer Interaction Management
Hotel Database Maintenance
Fraud Detection
Fare Filing and Distribution
Finance and Accounting Outsourcing
Human Resources Outsourcing
Knowledge Process Outsourcing
Quality Assurance Outsourcing