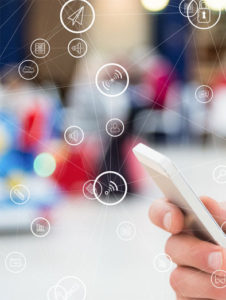 Communications Services
Today's service providers are confronted by cataclysmic changes to their business environment, and while they have been largely working to create leaner operations, the mechanism of doing business has changed over the years leading to transformations in the business model. Communication Service Providers (CSPs) are transforming themselves from a legacy communication service provider to an IP broadband, cloud and IT platform provider with greater focus on business segment. The traditional services would now contribute to roughly 38% of the total business and the focus would be more on the next-gen services which would include hi-speed internet, wireless, OTT/IPTV, IoT, hosted VoIP among others.
'Born Digital' telecom organizations are not restricted by legacy technology and business process, and thus are disrupting traditional business models through innovations in customer experience and engagement, service management and delivery, and product structure. The major trends in the Industry includes Cloud and Customer experience. Telcos have already made investments to the crescendo of $200-300 Bn in Cloud. This reflects Telcos' urgency to embrace new technology and subsequently offer both private and public Cloud services. In the region of Customer Experience, organizations are striving to harness the potential of IoT (Internet of Things) and expand to adjacent service spaces.
Enterprise IT need to support business agility, provide seamless and secure access to data and partner capabilities to provide superior value to the customers. Networks need to be secure, programmable, self-managed, to support low latency, high reliability, high throughput at low cost as necessary to support unified communication and IoT. Managing dynamic workloads, network slices, on demand services and functions, leveraging analytics and automation would be key to operate with efficiency.
This is where we come in. We can help you get from where you are to where you aspire to be. Our rich experience in digital technologies and super-keen focus on operational excellence and customer experience drives innovation. Our offerings help you navigate challenges and capitalize on opportunities while leveraging your traditional strengths and legacy investments. Adroit's end-to-end solutions framework is a comprehensive approach to increase efficiency, drive cost reductions and foster innovation.