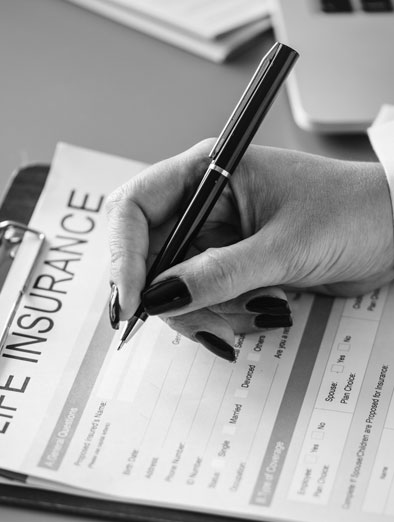 Insurance
In the modernised insurance sector, price alone is not the factor that influences the customer. Customers today are highly influenced by how you present your product, how you service their policy and how you deal with, when an actual claim arises. First question that a Customer would ask today is "what is your claim process?" and should you dare to answer, the second question would be, "what is your claim settlement period?". Your Customer would settle for no less than completely understanding your entire claim approval and settlement process.
With Adroit Information Solutions as your strategic partner you can sit back and relax. At Adroit "we sell technology, that would in turn sell for you". We believe in settling the anxiety of your customer before settling their claims. With our strategic solutions, your customer would have step by step update about their claim right on their fingertips. We provide claim tracking solution through mobile by use of SMS or GPRS. We provide you a one-stop automated and integrated platform that would cover all your business needs. Right from online policy purchase, downloading of relevant cards/policy documents to claims filing and processing, our one-stop solution would do it all for you.
It's the era of customised insurance policies and that's what creates happy customers for you. We undertake the task of obtaining valuable inputs and feedback from your customer and furnish you with analytical report thereby giving you the confidence and direction to pilot your business. Our reports would help you to personalise a product for your customer.